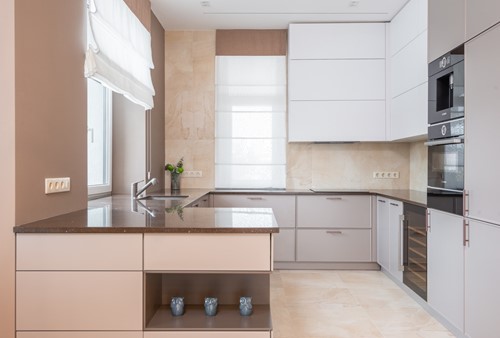 One of the first things a guest or prospective buyer will notice about your kitchen is your choice of cabinet. Kitchen cabinets can make or break the aesthetic of the room, but they also affect your storage options.
If you intend to remodel your kitchen, choosing cabinets will be high on your to-do list. But how do you pick the best cabinets for your space? Here are some things to consider when searching for your perfect kitchen cabinets:
Custom or prefabricated kitchen cabinets
The first choice you should make is whether to go with custom cabinets or prefabricated cabinets. Custom cabinets are the best option for maximizing your available space and also achieving the aesthetic you desire. However, custom cabinets are a costly upgrade.
Prefabricated or stock cabinets are far less expensive, but might not fit perfectly into every nook and cranny of your kitchen. Consider your budget carefully to determine which option works best for your project.
Modern or traditional style cabinets
Kitchen cabinets come in a plethora of styles, but typically fall into one of two broad categories: modern or traditional. Modern kitchen cabinets tend to have sleek, simple designs and doors without embellishment. Traditional cabinets are usually made of painted or natural wood and come with varying levels of detail.
If you want your kitchen on the cutting edge of interior design, trendy modern cabinets might be the best choice. However, traditional cabinets tend to have more timeless appeal, and allow for more flexibility in the rest of your kitchen aesthetic.
Kitchen cabinet storage & organization
Kitchen cabinet storage and organization is crucial in any kitchen. Think carefully about how you prefer your kitchen to be organized before taking the plunge on new cabinets. Some factors you might consider include:
Food storage vs cookware storage.
Ingredient organization.
Small appliances like toasters and blenders.
A great way to answer these and other questions about storage and organization is to identify pain points in your current kitchen setup. What details are most important to you and the way you use your kitchen? Finding your priorities can guide your decision-making and choose the best cabinets for your dream kitchen.